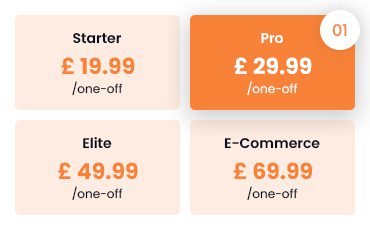 Pick one of the package that suits your business needs. All our packages are one-off costs, no monthly retainers*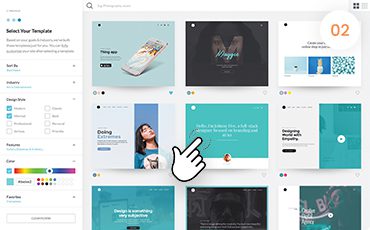 Select your favorite template, choose the pages and tell us your ideas, We'll customise it for you.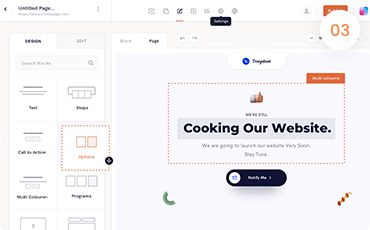 Choose from a range of free and premium add-ons including bookings forms, events calendars and local SEO integrations
*Unless you choose one of the additional add ons or hosting and domain with us. Please note: we will need to take
your details before you can place your final order, as we need these details to confirm your order.
Everything You'll Ever Need
Our straightforward packages give you a glittering, headache-free web
presence in just a few days.

Responsive
All Zapp sites are integrated with Google's analytics platform so you can see how your site is performing. View traffic, referrals, clickthrough's demographics, and more.

100% Ownership
Once site is built, you own the data. You can host with us or move the site to another platform. It's completely up to you, but count on us to help.

Contact Form
Pre-built interactive form makes it easy for customers to get in touch – and for you to capture info to create your own opt-in-lists.

Personalised Designs
Select a pre-built template and we'll customize it to your requirements. Or tell us what you want and we'll build you somthing brand new.

Content Editor
Once we build it, you'll be able to add, edit, and manage your sites content yourself using the integrated and straightforward content management system.

Image Gallery
We have an extensive gallery of graphics and stock photography you can choose from to add a personal touch and support your branding.

SSL Security Inlcuded
Host with us and SSL encryption comes included, an absolute must to ensure that your data and privacy are being protected.

Google Analytics Integration
All Zapp sites are integrated with Google's analytics platform so you can see how your site is performing. View traffic, referrals, clickthrough's demographics, and more.

Social Media Integration
Connect your site to leading social media platform like Facebook, Linkedin, and Instagram and let users share your content with a click.

Google Maps
Show customers and client exactly how to find you by including a map and detailed directions from the internet's number one search engine.

And that's not all
Ask us about additional features and add-ons like copywriting, Local SEO, Email, Marketing, and Branding to get the most out of your website.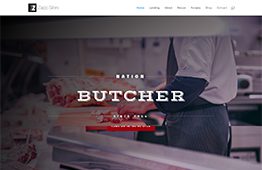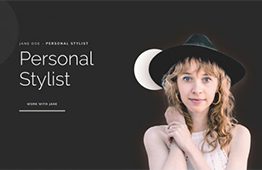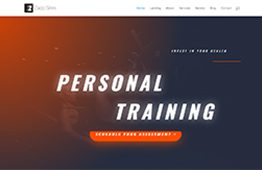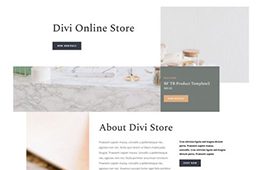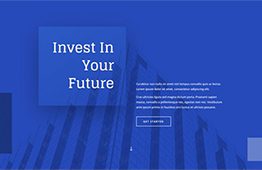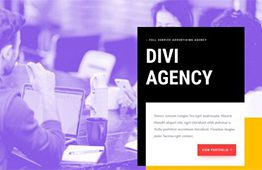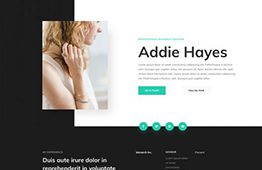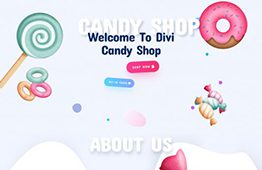 Select one of the brilliant themes from our template library. We'll adjust the layout, embed your branding
and customise it to your requirements.
Cant find any templates that match your style? Get in touch with us, we can build a custom designed website to match your brand
Our transparent system means you know exactly what you'll spread from start to finish. No nasty surprises and zero annoying
phone calls. All you need to do is select your template and choose from our creative and technical add-ons.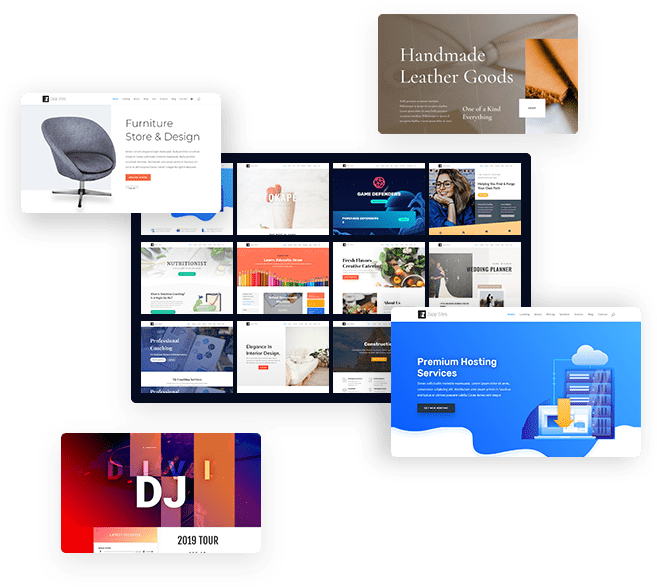 Buid Something New
Looking for a bespoke website you can call you own? let us build something tailored to your specific requirements. We take an assignments large and small
Free consulation. No hidden fees.
Detailed proposal by email.
Custom theme development with bespoke functionality
CRM and API Integration
End-to-end project management
A Full Service Web Agency, Without The Red Tape
At Zapp we make great sites, simply. Take advantage of our full range of creative, marketing and technical services
Hosting and Domains
Hist and buy your domain through Zapp. We offer three
months of free hosting with every package
Digital Marketing
From local SEO to copywriting and email marketing, we'll help
you promote your site and product
Widgets
Quickly add new functionality like online booking, video, galleries, customer reviews, calender and more.
 Graphic Design
Ur expert team of graphic, designers will ensure the site reflects your branding. We can also help you create marketing materials for the offline world.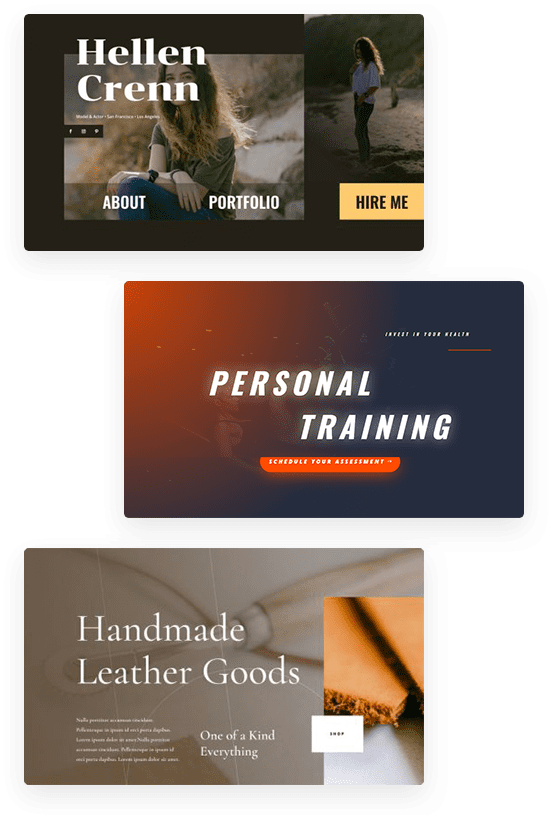 Why Chooose Zapp?
DIY website builders have made great looking website accessible to all. But as your business grows,
you'll find yourself needing more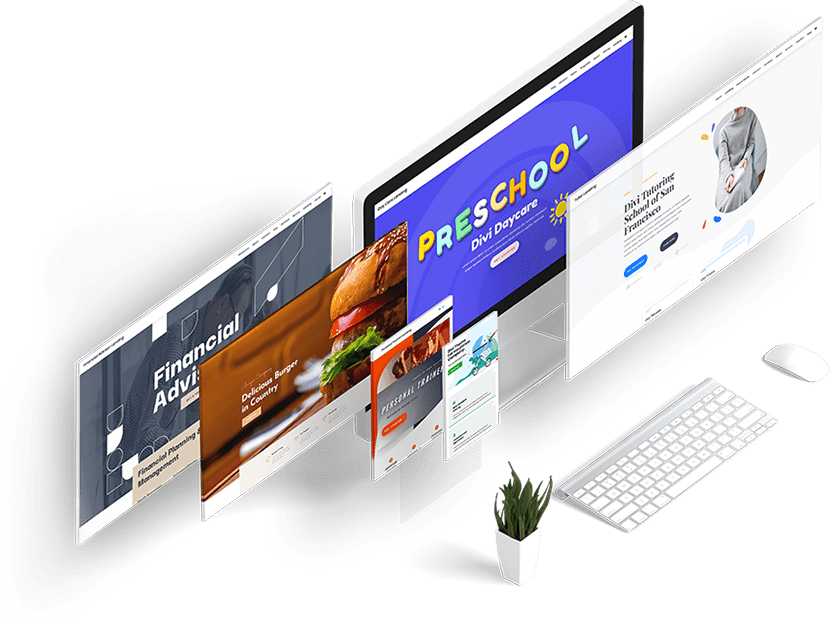 At ZAPP you get the best of both worlds.
Zapp offers 'enhanched DIY.' Select from templates or have us build your somthing new. We'll tailor the design and code the pages to your exact specifications – then register your domain and host the site. You'll be up-and running in a matter of days.
DIY, with expert help: A lightweight, mobile responsive web presence that's personalised and hand-coded to your specific needs.
Quality, quickly: With our pre-built templates and the latest coding languages we'll have a brillient website up and running in a matter of days.
Easy in, easy out: We don't do contracts. Once the site is built you can stay with Zapp or move to another hosting provider. We also include a 3-month warranty againts bugs and performance issues.
Frequently Asked Questions
How long will it take?
Most sites take a week to 10 days to build. A bespoke site will take a bit longer, but normally not more than two weeks
What will it Cost?
We have four price packages to choose from (see above). Bespoke sites are scoped and priced individually.
Will the site be mobile friendly?
Definitely. All Zapp sites are mobile responsive and look great on smartphone screens.
What is Web Hosting?
Web hosting is when a company rents out their technologies and services to businesses that need a website. Basically, it's like renting a storage unit! Zapp offers cost-effective hosting solutions and three months free when you build a website with us.
Will You Write The Content?
Absolutely, we have expert content writers on hand to ensure you get high-quality website copy that highlights the unique aspects of your business. Our content writers are certified HubSpot professionals.
How Do You Build My Site?
We use a range of specialist tools and templates to create your website. Bespoke websites require extensive development skills, but we've worked on a range of projects and are confident in our abilities.
Do you only work with small businesses?
Absolutely not! We've built websites for companies of all sizes and are proud of our adaptivity.
Will I Get On The First Page of Google?
We'll definitely do everything we can to help you, but achieving Google rankings takes time! If you're in a competitive marketplace, a comprehensive marketing strategy will increase your chances of ranking. Combining our SEO and blog writing add-ons will increase your chances.
Can you host the website?
Yes, we offer shared hosting and support/maintenance packages. Our shared hosting servers are hosted in the UK. Our Managed websites service will take care of the server maintenance, website updates, security so that you can just focus on your business.
Do you build in WordPress?
We do! All Zapp sites are built with WordPress, the planet's most popular website platform.
Who will write the site's copy?
You can write it, or get us to task one of our expert marketing copywriters to bring your brand to life.
I like the 'self serve' aspect, but what if I need help later?
Zapp is here to help – now, during, and after the build. A 3-month warranty against bugs and performance issues is included with every site. After that we'll still be here for advice and questions.
What Is a Domain Name?
Your domain name is the unique identity of your company which is attached to a TLD (top level domain). For example Facebook is the company's identity and it's attached to .com TLD.
Why Should I Choose Zapp?
We do things differently! A shiny new website shouldn't cost you an arm and a leg but hidden costs can cripple small businesses. Every penny you spend is agreed upon before we start your build and you're in full control of the add-ons you require.
What If I'm Not Happy With My Site?
Satisfaction isn't enough for us, we want you to love your shiny new website. So, if you'd like some changes, then we're here to help. Zapp works with you to achieve your vision and we won't let you down.
Can I move from another platform?
Ofcourse. You can move to Zapp from another platform like Squarespace/Wix. We will migrate the content from your old website. You can transfer your domain to us and make use of our Free domain(1st year) offer. Please note, the templates from third party websites can be copied across as they own the intellectual rights, which is exactly why you should think about moving from these platforms.
Am I tied into a contract?
Absolutely not, you are free to host your website wherever you would like
Our transparent system means you know exactly what you'll spend from start to finish. No nasty surprises and zero annoying phone calls. All you need to do is select your template and choose from our creative and technical add-ons.